Learn the five copy principles that help us write great Marketing copy in the Slack voice and tone.
Part 1 in a series 
Words give meaning to your marketing materials: if the brand is the lifeblood of your business, words are the atomic structure that make up that lifeblood.
When copy—that is, the short-form writing that builds interest around a brand—works well, it establishes credibility and trust in the brand. Writing great copy is an art that blends intuition with research, but there's no one-size-fits-all formula that will produce "great copy." So instead, we opt for a foundation of shared values and goals that guide us in creating copy to best represent our brand. 
At Slack, we express this set of shared values and goals for Marketing copywriting with our Copy Principles. From these principles, our copywriters turn business messages into a conversation with our audience, one that helps users understand what the Slack brand is all about.
We believe these principles can be applied in any industry, so we've created this short introduction to our copy principles, how they came to be, and why they're important to demonstrate how you can create and apply your own copy principles to your copywriting, no matter where you work.
Crafting value-driven copy across the user journey
The Slack Copy Principles are one element of a three-tier system we use to ensure great copy across all of our brand materials. 
Our

Brand Voice and Tone

, included in our overall brand guidelines, is the umbrella style for how we write at Slack. The Slack voice you know and love is

clear, concise, and human

. It speaks to the reader directly, invites conversation, and rewards the curious.

Our

Voice and Tone Spectrum

is the range that helps us maintain and uphold our brand voice and tone in a variety of circumstances throughout the user journey.

Our

Copy Principles

ensure the stories we tell about our product are consistently compelling.
While primarily used by the Marketing team, this system was developed in collaboration with our Content Design team, to create a cohesive writing style for all Slack messaging. 
We'll cover the voice and tone spectrum in a later post; for now, let's focus on the Copy Principles.
The Slack Copy Principles
The Slack Copy Principles are five specific rules derived from Slack's overall brand voice and tone. The best copy at Slack demonstrates at least three of the five Principles:
1. Don't make me think
Be clear and simple.

Anticipate (and answer!) the readers' questions.

Aim for comprehension.
2. Make it memorable
Be intentionally playful and bold.

Build appropriate emotional connection.

Delight without distracting.
3. Be compelling
Be interesting and relevant—people

do

read, as long as there's something in it for them.

Help people envision the possibilities of a better future.

Be generous with warmth.
4. Be approachable
Write like you're having a conversation with one person.

Welcome readers warmly, as if you're inviting them into our home.

Use language your readers use—professional enough to attract experts, and straightforward enough to invite newcomers.
5. Respect our readers
Give every word intention and purpose.

Focus on what matters most.

Write with the whole journey in mind, even if you're only focusing on a small part of it.
If you're aware of our Product Principles, a couple of these Copy Principles might sound familiar, and that's intentional. If our goal is to provide a cohesive experience for our users, then we also need to make sure our guiding Principles are in sync across departments.
How we use the Slack Copy Principles
On the Marketing team at Slack, when we're looking to tell stories about our product, our features, and what they can do—and what the benefit is for our customer—we start with our Copy Principles. Those stories can appear in a number of places, from surfaces like our homepage and landing pages, to social media and event copy and collateral, to advertising surfaces like banner ads, out-of-home and print ads, billboards, as well as scripts for TV, video, and audio. We also write cross-functionally with our Content Design team to cover transitional or "gray" areas like onboarding, trials, and in-product feature awareness.
———
Cohesive language is important for any brand, so it's important to build out usable frameworks that help your teams ensure that it's maintained.
———
With all of that copy out in the world, being highly visible and sometimes attracting a lot of attention, we have a big responsibility to make sure the Slack voice is consistent. Our Copy Principles give us a cohesive voice and tone across all of it, no matter the surface.
Cohesive language is important for any brand, so it's important to build out usable frameworks that help your teams ensure that it's maintained.
Why we created them
Slack is known for having a unique voice, and everyone who writes customer-facing copy at Slack does so while keeping our brand voice and tone in mind. But the mysterious art and science of writing great, consistent copy isn't always easy to grasp, and the best copywriter in the world can be challenged when trying to explain the whims of the muse.
We created the Copy Principles as a way to better understand how we write in the Slack voice. They're guidelines for writing, serving as a basis for copywriters to provide rationale for copy decisions and to have a foundation they can return to when guiding copy across a project. 
They also help everyone beyond the Copy Team, such as the Marketing team, freelancers, and agency partners among them, to more confidently write in our brand voice, whatever project they're working on.
How we implemented them
To launch the Copy Principles, we worked with the Creative Team leads to socialize them across all of Marketing, both in team-wide channels in Slack and in live trainings. Over two months, we conducted 30-minute interactive trainings with each Marketing team (around 650 people total). In true Slack style, an illustrator on the Creative Team also created a custom "Copy Pro" emoji that people were encouraged to use once they'd completed the training.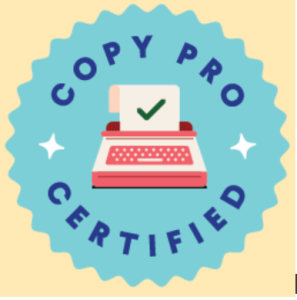 Partnering with our Content Design Lead and Sr. Director of Product Communications, we also presented the Copy Principles during a two-day onsite for our Product, Design, and Engineering departments. During this hands-on training, which required participants to write their own mock Marketing copy, our cross-functional partners—including a few of our senior executives—were able to gain a better understanding of how we market the product using words. 
———
Establishing your brand voice and tone to guide that copy is crucial, but it's equally important to have a shared understanding across the company about how the voice will carry out across the user journey.
———
The Copy Principles are now in the process of being transcreated for all of our 12 global languages. We've paired up with our localization team to ensure that our partners in each region will have a version that works best for their language and culture—one that isn't centered on American English or on implementations that are appropriate only for the United States.
Creating your own Copy Principles
This path is one that any brand can follow to guide their own copy. Marketing teams produce a ton of copy every day. Establishing your brand voice and tone to guide that copy is crucial, but it's equally important to have a shared understanding across the company about how the voice will carry out across the user journey. 
Copy Principles can help unify your brand voice across all surfaces, but they can also help make your review process more efficient and your decisions around copy more effective. Having a strong foundation of voice guidelines and principles can help you reap the benefits of truly great copy.
—
Andrea Drugay is a Group Manager of Copy at Slack, overseeing all of Brand and Marketing copy and managing a team of talented copywriters. Andrea previously worked at Dropbox as a Sr. UX Writing Manager, as well as Google and Spiraledge.
At Slack, we value courtesy, craftsmanship, and good humor. If you do too, learn more about what we do, or better yet, join us!
Do you have design-related questions? Our team can help! Ask your question here or tweet at us with the hashtag #heyslackdesign.